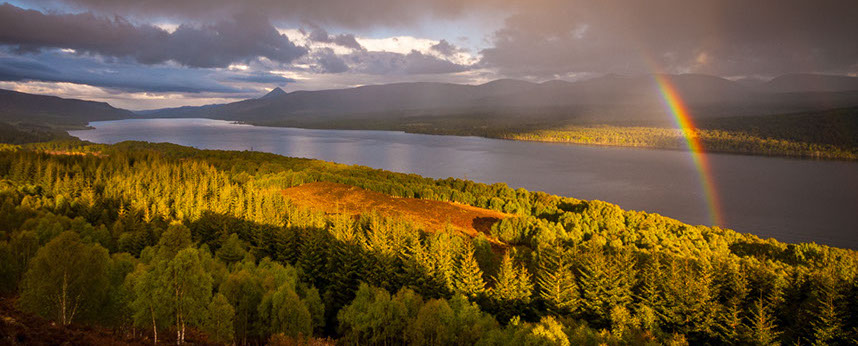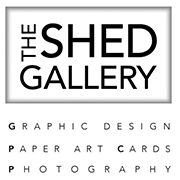 The Shed Gallery is the modern gallery and workspace of photographer and designer Ron Dekker
along with paper artist, Jane Dekker, located in the village of Kinloch Rannoch, Scotland.
Both our work and that of other local artists reflect both iconic and lesser known images of the area,
providing a creative overview of this rural community and unique environment.
Our ever changing display of work draws its inspiration from the dynamic
and evocative landscape of the Rannoch glen and further afield.
Open Monday to Friday from 10am to 5pm
The Gallery will be closed on Thursday 22 June.
The Shed Gallery, The Old Smiddy, The Square, Kinloch Rannoch, PH16 5PN
01882 - 632260 • info@rannochshed.co.uk
Photography
Ron studied photography in The Netherlands for 2 years followed by a degree in Graphic Management. Before moving to Scotland in 2007 his career was predominantly in Pre-Press and Graphic Design. Besides working for corporate organisations Ron worked with and for Artists and The Rijksakademie Voor Beeldende Kunsten in Amsterdam (Art College) helping creative people with the technical side of Print and Lithography.
In 2015 Ron decided to make photography his full time job again and opened The Shed Gallery in Kinloch Rannoch to support his work. His main subject is landscapes but he also enjoys looking for that picture that tells the story of "What people do to and in their environment".
In 2016 three of his photos were selected for the Open Exhibition by
The Royal Glasgow Institute for Fine Arts.
In 2016 'Another World' was commended in
The Scottish Landscape Photographer of the Year Awards.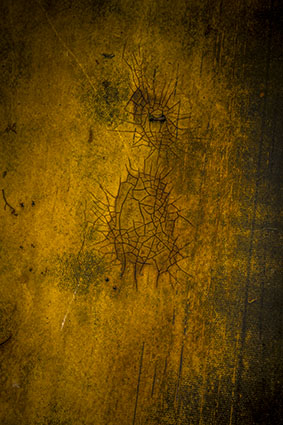 Graphic Design
Ron Dekker worked in The Netherlands in the graphic design and visual arts industry for over 25 years, with his own design studio in Amsterdam for 8 years. His client base included large multi-national corporate organisations and government departments.
Based now in rural Highland Perthshire, he is offering a personal and cost effective design service to local small businesses and voluntary organisations. Working with restricted budgets, Ron will look for creative but cost effective solutions to achieve the required visual objective. Although most clients provide their own text, full design services can include text writing and photography.
Please contact Ron to discuss what can be achieved within your budget.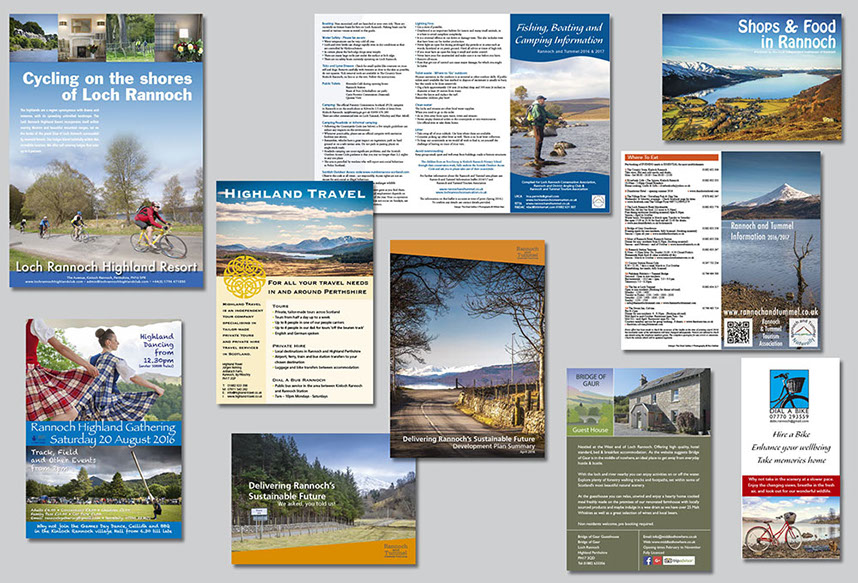 Contact
The Shed Gallery can be found just off The Square in Kinloch Rannoch. The gallery is located opposite the Dunalastair Hotel
and Buchanan memorial, down the small lane between two houses.
Opening times:
Monday to Friday 10am to 5pm
Or by appointment out with these times.
The Shed Gallery
The Old Smiddy
The Square
Kinloch Rannoch
PH16 5PN
01882 - 632260
website created by The Shed Gallery